Email Registration Votes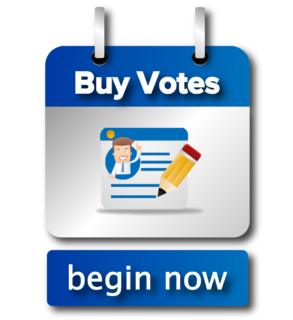 On the Internet are lots of votes, which are protected by different security levels. Most of you faced with voting via IP addresses with confirmation code. Registration on the website (via email). That is, one of the difficult votes — Email Registration Votes (You need to register on the website or confirm Your vote via email).
Email Registration Votes takes a lot of time to people, who are voting for You, and most often they don't want vote at all, because they need to enter personal information and spend a lot of time. This leads to a small set of votes of the contestant.
The organizers decided to introduce an innovation with a confirmation code through the phone number. This protection was very strong and costly for participants, but these contests played out very expensive gifts and large cash bonuses.
You noticed, how many of the contestants added a very large number of votes. And asking: «How is this possible?» If calculate the costs, buying new phone numbers, waste lots of time and large amount of money on implementation.
So, experts of our site have created a way to bypass secure Email Registration Votes. To do this, just go to our website and order the service «Signup Votes». And the specialists of our service will help You to win any kind of contests.
Signup votes — votes with unique IP addresses and completely filled the required information, data to register, that would confirm votes for You.
To order a free sample (we make 10-20 test votes)
You can buy more votes, than indicated in «the package buy votes». And also, we have a special offer «Unlimited package». For more information, please, contact us through Live Chat or feedback contacts.