ABOUT US
Nowadays, conducting of online contests, surveys have a great popularity in Internet. They compete for prizes, such as : beauty contests, wedding contests, music contests, draws the valuable prizes and travel, money rewards, surveys on the quality of goods and services, political polling, etc.
Is there a way to circumvent the voting system and ensure the desired result?
Yes, there is a way and this is our service «VOTESBUY»! Service «VOTESBUY» already 5 years on the market. We have a very large base of people. Our service deals with votes selling in any online contests, surveys and social networks contests of Facebook, Instagram, Twitter.
What are advantages of buying votes for You?
Vote-buying provides You a unique chance to win first place in any contest or survey. Only real people are voting for You, from different computers IP addresses. When You buying votes, we use real computer IP addresses, social network pages or emails of Internet users.
Our service provides the next services: Buy votes, Buy online votes, Buying online votes, Buy Facebook App Votes, Buy Signup Votes, Buy IP Votes.

DUTIES OF OUR SERVICE:
perform the orders qualitative within the specified period;
give a full report of performed work (if needed);
provide free advice of performed orders.

CUSTOMER RESPONSIBILITIES:
pay for orders in advance;
provide the necessary information for implementation of orders.

WARRANTY:
we guarantee our customers confidentiality, honesty and quality of our orders;
make a trial order in the amount of up to 10-20 votes with no pre-payment. Next, customer required to pay a trial order or the order in full.

FINANCIAL MATTERS:
ordering begin to perform after payment;
if the customer paid for the service, and then refused of its using, — money is not refunded;
if we have trouble with the execution of your order (we cannot add votes to Your contest), we will refund the amount paid, including the commission of payment system, which our customer had taken when paid the order.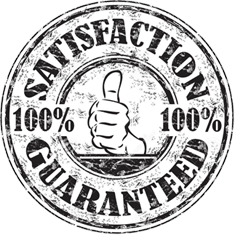 IT IS IMPOSSIBLE TO IDENTIFY US IF BUYING VOTES:
Vote with our service — it`s not proxy-servers, anonymizers and other scripts for falsification votes!
We use vote of real people with different unique computer IP addresses. Our service always works with Cookie, making every vote as a real.
The traffic for a website, where voting takes place, comes «clean». The vote of ourservice can goes from social networks, search engines or just insert a link of voting in the address bar. Statistics, of the vote site, will display as the transition from bookmarks. It`s like in case, when You ask friends and acquaintances to vote for You, give them the link of voting, and they pass on for vote.

CUSTOMER SUPPORT
You can contact us any time by using our Live Chat (If we are available) or sending us an email at assistancevotesbuy@gmail.com , or fill out the feedback form in our contacts and we will respond in 1-24 hours. We are always happy to help You.